How to Surprise Your Girlfriend and Keep Her Interested
If you are looking for ways to surprise your girlfriend, then things are looking up because there are many options available to you. Actions speak louder than words and often, the simple things work best. Nice little surprises here and there will make her feel good about being with you. Spontaneity and coming up with ideas that make her happy will inevitably lead to a joyful and healthy relationship.
The following tips below will help you to keep your girlfriend surprised at every opportunity as well as keep her well and truly interested in you!
Sweet surprises for your girlfriend
The small things matter
Gifts do not have to be things that are big in size. If she loves you then, she will understand the thought that you have put into the gift. In fact, the best gifts are often the simple ones where they are given for no reason at all.
Make a surprise visit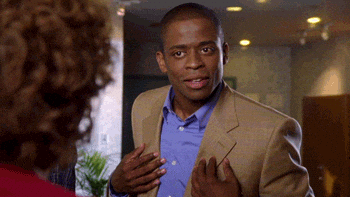 One of the best surprise gifts is turning up at her home or workplace unannounced. In fact, give this surprise an extra punch by turning up with a bunch of flowers. This will prove that you have thought about visiting her instead of stopping by because you were passing!
Leave her messages
We are not talking about text messages or Facebook messages. This is the old-fashioned method of leaving small, enticing notes around the home. Add little messages such as "you mean everything to me" or "I love your cute ways" and you will certainly get her full appreciation!
Arrange a date without her knowing
One of the most romantic things to do for your girlfriend is to arrange a simple date without her even knowing. You could arrange everything for her – from the table booking right through to the dress she wears. Imagine how amazing she will feel if you choose to surprise her with a date like this!
Record a message
You can either record her a message and send it to her via your favorite messaging app or you could even go old school and burn it to a CD. You could go one step further by singing her favorite song for her. It might sound slightly cheesy but it will show her that you care and will give her something to listen to when she needs to remind herself of you.
Cook up a storm in the kitchen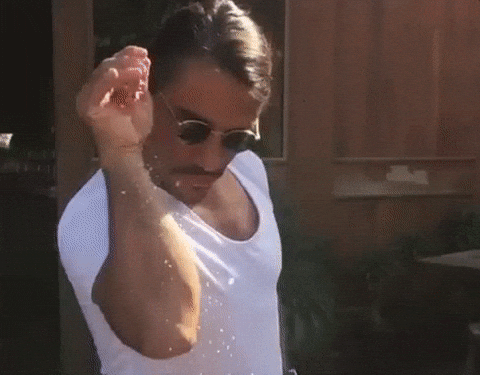 If you are good in the kitchen then you could show off your skills by cooking her favorite dish. This will earn you some serious points and is one of those sweet surprises for your girlfriend that simply works! When she sees the effort that you have gone to, she will love you for it.
Do something different!
Why should you live your life doing the same things over and over again? You could pay for you both to do something adventurous such as a driving experience or zip-wiring over a quarry. If you leave normality behind for a while, you will find that being slight adventurous will bring you both closer together.
Take her somewhere meaningful
Perhaps she has a place that takes her back to her childhood or a place that is meaningful to you both. This could be the place you met, the place you first kissed or the place you both had your first date. Whatever it might be, taking her there will show that you really do think about her in ways that run deeper than what she sees on the surface.
Arrange a party without her knowing
It might her birthday or your anniversary but whatever it might be, preparing a party for her will really make her realize that you care. You can ask for help from her friends and family and even hold it at your home. This will take preparation and effort but it will certainly be worth it.
Take care of her housework
Whether she cleans the house, walks the dog or prepares food, take care of it all for her. If you surprise her by doing some of these things before her return from work, she will be ecstatic with the fact that she can sit back and relax for once because after all, she deserves it.
Take her shopping
There is no doubt that women absolutely love shopping, so why not surprise her by taking her on a shipping trip? Show her that you want her to enjoy her time shopping regardless of whether she wants to make a purchase or simply browse. Stay with her, remain enthusiastic and prove to her that you are doing this all for her.
Help her to take it easy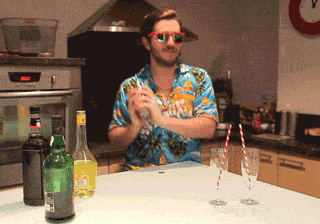 Work and life can take its toll and your girlfriend is no different. Offer to cook her a meal, give her a massage or pay for her to have a spa day, whatever you do, give her the change take things easy and forget about life for a few hours. It will show her that you care and that you think about her wellbeing.
Create a playlist
Music has a wonderful way of helping us jog through our memories. It can take us back to times that we cherish dearly so why not create a playlist that is full of songs that mean a lot to you and her. Giving her a playlist that is filled with happy, meaningful songs will mean that she can sit back and play them any time she likes.
Give her a random call
There is no need to chat on the phone all of the time, particularly if you live together but a random call during the day will mean the world to her. You can ask her how her day is going, how she is feeling or whether she needs anything. Pick the right time to make the call, particularly if she is at work.
Surprises do work!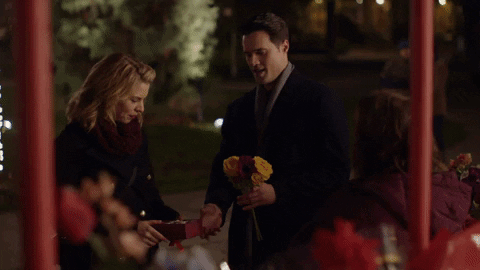 A good relationship is built on showing each other that you care. This can be done in many ways but it does not always have to be in the physical sense. Surprising your girlfriend through gifts, meals in or even a simple shopping trip can show her that you care about her deeply. Choose your surprises wisely and use them at the right time because that will ensure that she really does appreciate them in the right way!
Alex Reddle – online dating specialist. He got his Psychological degree at Kent State University. He specializes in the subject of Interpersonal relationships, love, finding a partner. He likes to study human behavior and ways of communication. Being Chief Editor of Flirt.com blog he has conducted a big research in this sphere.
Sign up to Flirt
Connect with Facebook